BREAKING: Trump Again Cries 'Sarcasm' After Being Ruthlessly Mocked for 'Noble' Gaffe
Ole' Donnie stepped in it again.
Just days after he claimed he was being "sarcastic" when he asked Dr. Deborah Birx if one could inject disinfectant to cure coronavirus, our feckless leader has given us another gem.
In a meandering Twitter rant, the president wrote that journalists should give up their "Noble Prizes" [sic] associated with their "fake" Russia reporting.
Twitter sprung into action, mocking the president for misspelling "Nobel" and for confusing the prestigious award with a Pulitzer.
After the Internet seemingly made him cry (sources needed), Trump tweeted that he meant to say "Noble" the entire time, adding, "Does sarcasm ever work?" LOL! Don't you get it?!
Neither do we.
Trump has since deleted the tweets in shame – as one does after he makes such a great sarcastic quip.
But the Internet doesn't forget, and neither do we.
Today, we also learned that Trump will stop holding daily coronavirus press briefings for the near future, as a result of his embarrassing performance earlier this week.
Yet, the president quickly proved that even if he's not behind the podium, he can still manage to make a fool of himself on the world stage.
Totally unrelated and for no reason whatsoever, please allow us to post this photo of President Barack Obama with his Nobel Peace Prize.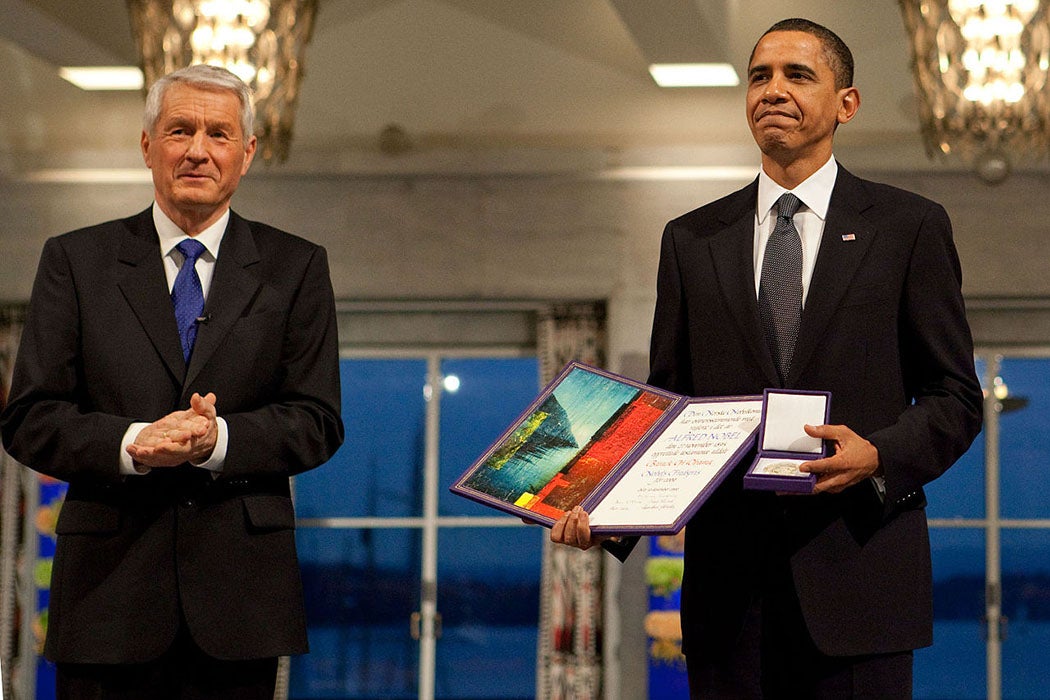 With all of Donnie's Sunday "executive time," we're sure Melania is having one fantastic birthday celebration!