Pandemic Profiteers: American Billionaires $280 Billion Richer As Millions Lose Jobs Due to Pandemic
Another 4.4 million Americans filed jobless claims last week amid economic devastation caused by the handling of the coronavirus pandemic. Yet the virus, which some have referred to as the "great equalizer," is once again showing the stark class divide in the country.
As the middle class packs breadlines and waits for their $1,200 stimulus checks, the net worth of the billionaire class has INCREASED by about 10% – or $282 billion more than at the beginning of March, according to Fast Company.
WTF?!
Fast Company notes that despite an initial stock market crash, the market rebound has replenished the bank accounts of America's richest citizens.
The article notes:
"The initial stock market crash may have dented some net worths at first—for instance, that of Jeff Bezos, which dropped down to a mere $105 billion on March 12. But his riches have rebounded: As of April 15, his net worth has increased by $25 billion. Eric Yuan, founder and CEO of Zoom, was one of the few to see an increase in net worth even as the markets crashed, and he's now up $2.58 billion."
As these pandemic profiteers plunder (oooo, alliteration), inequality in America is on full display.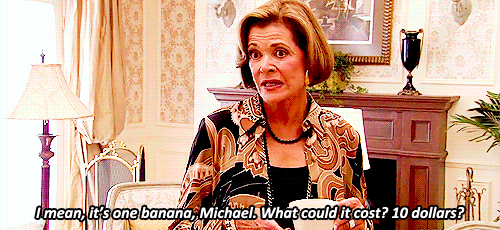 So go ahead, cash that Trump-signed paycheck you had to wait an extra few days for and thank the oh-so-generous federal government for giving you a whole $1,200.
After all, Lucille Bluth Steve Mnuchin says it'll last you a whole 10 weeks!
Meanwhile, the pandemic profiteers will be laughing all the way to the bank.
Follow MeidasTouch on Twitter, Facebook and Instagram for more.